Looking for a rewarding career in the Retirement Sector?
If you want to make a meaningful impact and have a rewarding and fulfilling career, we would love to meet you.
At Baldwin Living we aim to provide our residents with a rewarding and carefree lifestyle with peace of mind, supported by our dedicated and caring staff.
Our values guide everything, we do: 
Respect
Empowerment
Commitment
Integrity
Partnership
Empathy.
They are what makes us Baldwin Living.
What we Offer
Diversity and Inclusion
We aim at creating an environment where all our employees feel valued and empowered, and where diversity is not only embraced, but also proudly celebrated.
We are an equal opportunity employer. We encourage talented people from all backgrounds, abilities, and identities to apply to our vacancies.
Rewards and Benefits
We offer competitive salaries and flexible work environment. We want everyone who works at Baldwin Living to take pride in their role, take ownership of their responsibilities and drive their career forward. If you achieve these goals, you will be rewarded for your contribution.
Learning and Development
Staff are supported through professional development and on-going training, where required or requested.
We are Hiring
At Baldwin Living roles vary from personal care, sales, catering, and grounds teams right through to administration, accounting, and management posts.
View our current opportunities below.
Personal Care Worker- Casual and Permanent Part Time position -Seabeach Gardens, Mona Vale
Part Time Village Administration Officer- Vaucluse Gardens, Hobart
You can submit your application my completing the form or by emailing it at hr@baldwinliving.com.au
To Enquire about Career Opportunities with Baldwin Living, please complete the below form.
Nicole McInnes
Village/Sales Manager- Baldwin Living Northside, Queensland
I have been working with Baldwin Living for 2 years 10 months. The best part of my job is the ability to manage a community that will benefit the residents at Northside, from seeing them socialising to watching them enjoy new experiences. Further my job helps me to make a difference to people and I find it satisfying to assist the residents and know them on a personal level.
I like working with Baldwin Living because I get satisfaction from working in a small family-owned organisation, that values you as an employee. There is opportunity for career and personal growth. Further my work colleagues are encouraging and motivational.
Anna Escandor-Santos
Corporate Accountant, Head Office
I have been working with Baldwin Living for 9 years. The best part of my job is being able to use my general accounting knowledge and link a unique retirement village industry operation to it. Further I enjoy being able to provide a strong back-end support to the village team. I like working with Baldwin Living because of its open-door policy. We get to be heard and feel valued at work. Baldwin Living is equitable in its dealing with residents and its values of Respect, Empowerment, Commitment, Integrity, Partnership and Empathy aligns with mine. I enjoy working in the small team environment.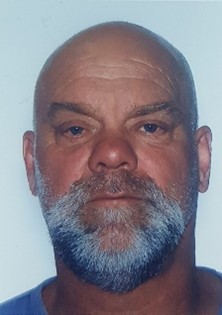 Gary Coates
Maintenance, Vaucluse Gardens, Hobart
I have been employed by Baldwin living for the past 12 years. During that period, I was involved in maintenance and arranging the refurbishment of units as they are sold. I find one of the most rewarding part of my job is being able to build and maintain strong relationships with the residents. I gain satisfaction from helping them with their day-to-day maintenance needs to the best of my ability. Sometimes it is as simple as changing a light globe to a more serious problem for instance like a water leak. Sometimes just a friendly chat can help them to feel valued and make a difference to their day.
I enjoy the responsibility of arranging refurbishments of units once they are sold. I find it extremely rewarding in helping the residents and hopefully helping the as they enjoy their retirement years. I have formed many friendships with the fellow staff members and believe we have a strong and caring team.
I have respect for the management and my fellow workers. I believe Vaucluse Gardens is a rewarding and fulfilling place to work.